SAND & PEBBLE BLASTED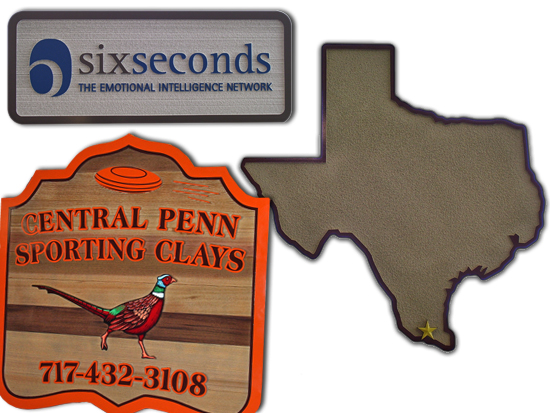 HDU will last longer. The cedar panel will have the natural grain to the blasted background. The HDU we can do a simulated wood grain or a pebble texture blast.
See above pictures.
The Sporting Clays sign is blasted cedar with an unpainted background.
The Six Seconds sign is grain blasted HDU.
The Texas sign is pebble blasted.